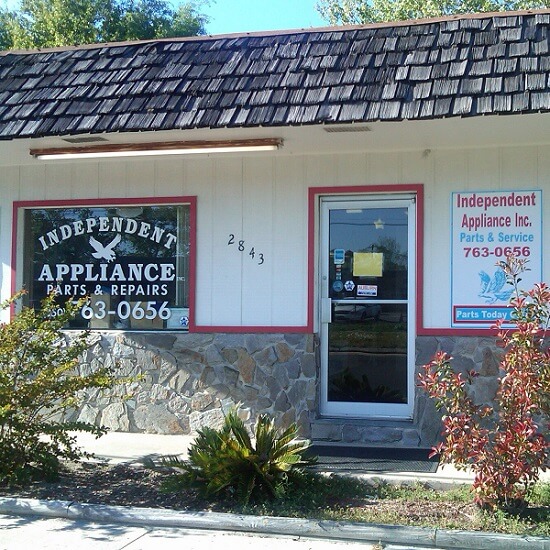 Contact Us
Thank you for visiting Independent Appliance today. As your full service appliance repair center and parts headquarters, we are here to help. Please contact us and allow us the chance to look after your appliance needs. Our experienced staff is available to answer your appliance repair questions or help you with the right parts. We're here to help!
Hours of Operations: Monday - Friday, 8:00 AM to 5:00 PM. We do not offer emergency/after hours service calls.
Independent Appliance, Inc.
2843 E. 15th Street
Panama City, FL 32405
Telephone: (850) 763-0656 Opt. 2
Fax: (850) 769-6720
You can also send us a digital message with the web form posted below!
Appliances Broken?
Independent Appliance has the fix you need!
Please note that all forms are required to be filled out. We will respond to your message during normal office hours, so please allow us time to reply. Thank you!
Appliance Repair Professionals
Appliance Repair
Service Calls
---
When you need your appliances fixed right, you just need to call the appliance pros at Independent Appliance. Honest, dependable, and professional and we are ready to help.
Get Help Now
USA Made
Speed Queen Appliances
---
Speed Queen is an American company building the best clothes washers and dryers on the planet. And Independent Appliance is your authorized sales and service center.
Get Help Now
Appliance Repair Parts Store
---
If you are a handy person and have the ability to fix your own appliances, Independent Appliance is your source for all the parts and goodies you will need to make it happen.
Get Help Now
Call Independent Appliance: